Why Portugal
FCSM Attorney in Law
Learn about citizenship and residency by investment programs
ENTRY IN PORTUGAL
FOR THE ENTRY INTO PORTUGUESE TERRITORY, FOREIGN NATIONALS NEED TO COMPLY WITH THE FOLLOWING CONDITIONS:
Holder of a travel document valid for more than at least three months of the duration of the required stay.
Holder of a visa valid and adequate for the purpose of the stay. This visa shall be required always in a diplomatic mission or Portuguese consular post abroad.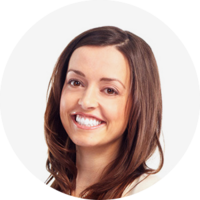 RIGHTS AND DUTIES OF A RESIDENCE PERMIT HOLDER
RIGHTS AND DUTIES OF A RESIDENCE PERMIT HOLDER
Family reunification
Education and study
Undertaking remunerated employment
Pursuing activities as a self-employed Professional
Professional guidance, training, improvement and redeveloping
Health care
Access to the law and justic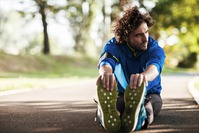 APPLYING FOR RESIDENCE IN PORTUGAL
FOR LIVING IN PORTUGAL AND FAMILY REUNIFICATION
RENEWING RESIDENCE IN PORTUGAL

APPLYING FOR RESIDENCE IN PORTUGAL
WORKING IN PORTUGAL
APPLYING FOR RESIDENCE IN PORTUGAL
STUDYING IN PORTUGAL
APPLYING FOR RESIDENCE IN PORTUGAL
SPECIAL SITUATIONS
EXTENDING STAY IN PORTUGAL

Foreign citizens who have been admitted in national territory under the provisions of this Act and wish to remain in the Country
EU / EEE / ANDORRA SWITZERLAND nationals
According to the provisions of Act 37/2006 of 9 August, these are the citizens who have a right to enter, remain and reside in Portugal:
The Nationals of all European Union Member-States (EU) that travel or reside in Portugal, as well as their family members travelling or reunifying with them;

The nationals of States party to the European Econom​ic Area, Principality of Andorra and Switzerland, as well as their family members;
The family members of Portuguese citizens regardless of their nationality.​
If you are an EU/EEA/Switzerland citizen and intend to stay in Portugal for a period exceeding three months, please apply for your ​


ARI - Residence Permit for investment activity
Golden Visa
​​​​What is requi​red:

The rules governing the granting of Residence Permit for Investment (ARI / Golden Visa), in force from 8 October 2012, enable third country nationals to obtain a temporary residence permit to conduct business activities with visa waiver to enter national territory. The beneficiaries of ARI / Golden Visa are entitled to:
Residence visa waiver for entering Portugal
Living and working in Portugal, on condition that they stay in Portugal for a period of 7 or more days, in the first year, and 14 or more days, in the subsequent years;
Visa exemption for travelling within the Schengen Area;
Family reunification
Portugal Investment Immigration Programs Overview
Portugal offers a 5-year pathway to the Portuguese (European) passport, which is the fourth strongest travel document in the world according to the Global Passport Power Rank 2018.
This citizenship pathway is built under the popular European Union Golden Visa residency-by-investment program. It's a simple option that includes full residency, social, health, educational and working rights in exchange for a capital transfer, real-estate purchase or other qualifying investments. There are eight options of investments, ranging from 280.000 to 1 million euros, in different areas. Historically, over 90 percent of applicants have used the real-estate option, which is very straightforward and one of the most profitable, useful and liquidity guarantor options.
The Portuguese program suffered in 2015 with its enormous success, generating analysis and approval timings of more than one year due to the lack of available logistical capacity and human resources. eHowever, the program is now fully operational and benefiting from legislative changes that broadened investment options and clarified the procedure, in addition to guaranteeing their holders access to recent changes to the nationality law, which covers not only adults but also foreign children.
Our Team Immigration Profissional Attorneys in law
Mobility-
Portuguese residency confers the right to travel, live and work across the European Union's Schengen Zone, but doesn't bring any travel benefits outside the E.U. Investors who gain citizenship
Telemóvel +351934281375 WhastApp e Viber
Telemóvel +351939429672 WhastApp e Viber
Phone + 351219839159
FCSM Attorney In law
Portugal
Portuguese Services in Portugal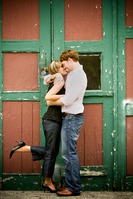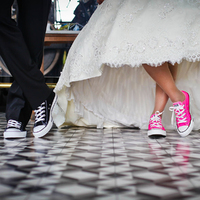 Telemóvel +351934281375 WhastApp e Viber
Telemóvel +351939429672 WhastApp e Viber
Phone + 351219839159

---
fcsm.falecarvalho.adv@gmail.com fcsm.anamartins.adv@gmail.com
skype : falecarvalho